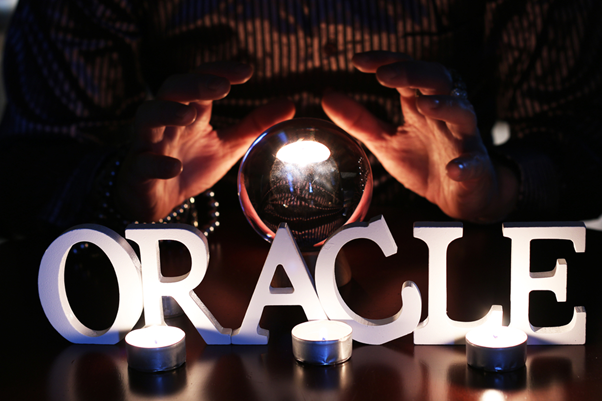 How to Use Oracle cards Efficiently
Reading Oracle cards in main forms
"Oracle" is a noun that generally refers to the categories of cards that can be read randomly for any problem. Oracle cards are basically easy to read, but in many countries, it is still not quite popular because of the language barrier, and at the same time, people are usually afraid of what they do not understand. Hopefully, the following article will help you to get a better view of Oracle and not hesitate to choose these wonderful "visual decks". Oracle usually has three main forms.
1. Inspirational Oracle cards
Being decks inspired by any aspect or field in life from which you can get more energy and gain more knowledge when reading. For example, Gems Oracle deck is inspired by mineral stones and quartz, Gods & Titans Oracle is inspired by Gods or Titan from Greek Mythology, Kuan Yin Oracle is inspired by the gorgeous beauty of Goddess Kuan Yin, etc.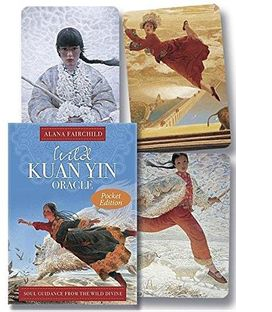 These decks frequently are used for inspiration, so you can apply in professional research, find more creative inspiration in your daily work, or simply look at them to relax your mind. In addition, if there are additional instructions, the accompanying book will provide the particularly detailed guidelines for you to understand.
2. Guidance Oracle cards
These are decks of tutorials that help you to be aware of new things, to understand how to practice new skills, or simply offer gentle advice that makes you feel better in the midst of this chaotic life. These Oracle decks also follow certain topics, making it easy for you to choose appropriately in each in the circumstances of use. For example, Whispers of Love Oracle helps you to find solutions and messages for building stronger relationships, Faerie Guidance Oracle gives you gentle tips to help you to stay positive and Mudras For Awakening the Energy Body shows selected 33 mudras and 7 chakras because of their benefits in health-boosting and healing.
To be able to use these decks well in the spread:
You must understand the topic, advice, and information about the deck so that you can choose the right time to use. For example, when you are reading Tarot about love for a couple, they are mad at each other, they can use Whispers of Love Oracle to make better decisions in building their relationship. But if people are lovelorn, then using the deck mentioned above will be a disaster because it is too positive and optimistic which makes them resentful.
You can use it with a deck of prophetic articles or use it to analyze a short-term problem to advance the process and create more motivation.
3. Fortune Oracle cards
Being decks can be used for the prophecy, including Tarot and Lenormand. But because Tarot and Lenormand have a specific structure, they are called separately by those two names. On the other hand, decks with no specific structure will be collectively referred to as Fortune cards or Oracle cards.
Some authors may give it a name, for example, the Clow Cards. It belongs to the form of prophecy, has its own unique and standard name that the author offered himself.
There is also a Tea Leaf Fortune Cards which is an example of this unique kind of the prophecy.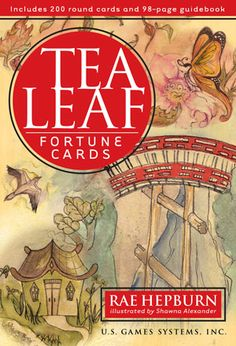 Since this genre is very diverse, and the author is free to create, you should follow the accompanying guidebook to understand the idea that the author conveys to the deck. Or luckily, if you are using standard-structured decks that are used by the majority of users like Tarot or Lenormand, there are many other manuals and experiences to improve the usability.
Are Oracle cards easier to read than Tarot cards?
This is not quite right. The Oracle cards are generally more intuitive than Tarot cards, especially when you start learning to use it or love reading cards based on your perception rather than the complex system of mystical symbols. Many Oracle decks have keywords designed right on the cards, making it easier to observe and understand the meaning of the spread. However, the disadvantage of Oracle when compared to Tarot is an inheritance.
When you are getting used to the image and symbol system of Tarot, you will not have much difficulty approaching a new deck of cards; in contrast, Oracle cards do not have a fixed number of cards and image systems, but it varies depending on the theme of each deck. In other words, every Oracle deck you use will be a completely separate world that you will need to learn from the beginning. About the rest, the use and effectiveness of Tarot and Oracle (including other types of cards like Lenormand or I-Ching) are equally good in contemplation, meditation and fortune telling.
If you like new thoughts and like to find new directions for the path you will choose, and if the matter tends to be more personal, then Oracle cards will be very suitable; conversely, if you like more traditional elements and are more inclined to solve your own problems (or problems of the querent), just use Tarot. Combining both types is a good option that you can consider, for example, trying to understand an Oracle deck after capturing at least one deck of Tarot.