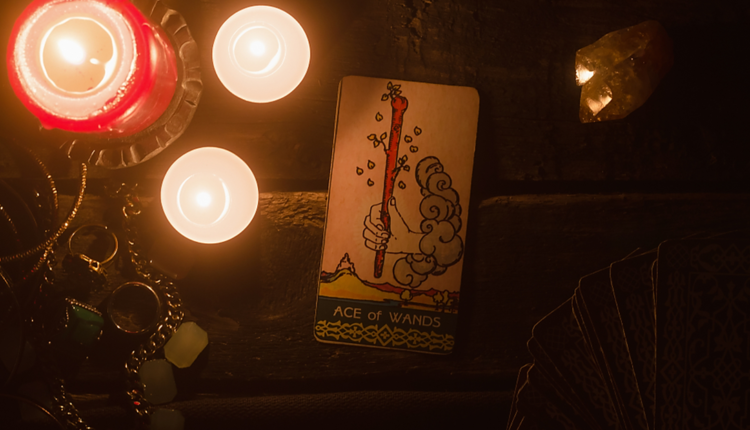 The Journey of the Wands Tarot cards
The journey to glory of the Wands Tarot cards
Have you ever wondered why; the Swords and the Wands Tarot suit; the more they rise, the more they get stuck? There are aspects of life; the more you achieve, the more tired you feel; in this article, let's explore the journey of the Wands through the keyword "glory" and "famous" because you see them the most in your daily life through social media.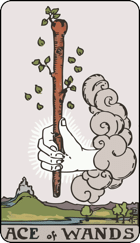 Just like every Ace cards, the Ace of Wands Tarot card represents opportunities. The opportunity has come for a person to be able to shine. It could be the beauty, the talent discovered, a tough competition, any chance for someone to be more shining and well-known.
Subsequently, the Two of Wands shows options. Having chosen to become famous, you must accept to turn your back on family, relatives, and personal privacy. The image of a man turning his back on his house to look forward to the land in the distance shows trade-off options, only choose one.
The Three of Wands Tarot card will be the initial journey that leads you to a bit of fame in the Four of Wands. This journey was initially supported by surrounding people, different from the journey from the Five of Wands onward because you can now seek help from others, they can afford to help you at this low level. The popularity in the Four of Wands is just the beginning. At this moment, you need to move up if you want to go further on fame.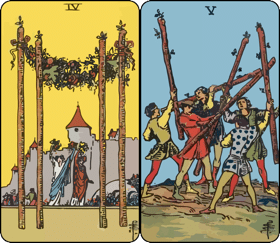 The Five of Wands Tarot card is a really fierce battle. At this point, only you can help yourself to advance, that is the effort, determination, perseverance, intense passion, and power that does not compromise anyone. The most obvious is the programs that look for potential faces among singers, actors, and models. You compete fairly to prove your strength and worthiness because there are observations from people with expertise and audiences (maybe later to become your fans who will support you).
<<< Related Article >>> The Journey Of The Cups Tarot Cards
Following, you deserve to be honored through the Six of Wands after the previous effort. You become famous, well-known, and noticed by many big brands. And then, do you foresee what is going to happen behind that glory? Are you just imagining better deals and money that grows from the tree? Let's take a glance at the Seven, Eight, Nine, Ten of Wands, you will find out what you are about to face.
The Seven of Wands Tarot card is just the beginning of the difficulties of the "famous" period. Behind you, there are not only those who love you, but there are also those who "cannot accept you" or those who "will never like you at all". What you need to do now is to convince, fight, take action to prove you deserve the trophy in the Six of Wands and worth the glory you have managed to win.
There will be supporters and opponents. Then, you will start moving forward with them, this is exactly what the Eight of Wands Tarot card shows. You are a famous person, you must know that you will be criticized, but at the same time, there will be many precious opportunities for you. You must be aware that keeping your images in public is extremely necessary. You cannot argue that people should only listen to your voice instead of scrutinizing your private life just because you are a singer.
Then, you are wrong. You are a famous person which means you become important, watched and noticed by many people. You must pay close attention to all of your actions, whether they are private or public. Because if you are an ordinary person, no one will care about you. Community attention is both an opportunity and a challenge for you. The Eight of Wands will teach you to become braver before opportunities and challenges. If you can make it, you will gain more opportunities, but if you cannot, you will be eliminated – that is the harsh law of natural selection.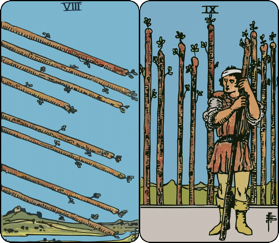 After the stage in the Eight of Wands, you will become more tired and "bruised" but in return, you already have a barrier wall behind your back in the Nine of Wands Tarot card. You have more bravery and dexterity to face upcoming challenges, you become more cautious and wise among the conspiracy. You can stand firmly against the chaos, you have become accustomed to challenges and opportunities.
And if you still have these glory and fame, you will still hold ten wands from the Ten of Wands Tarot card. The momentary glory will fall into oblivion, the thing you need to do to keep it is to work harder every day, renew yourself, maintain the image to please your audiences. Maybe you sometimes think that the Ten of Wands is unnecessary. However, if you do not do it, you will not be able to maintain the pressure you have gained from the Six of Wands. There are celebrities who could not stand the pressures from the Ten of Wands, they had to leave everything, abused of stimulants, been through a promiscuous sex life, and worst of all, they had come to death. Therefore, everything is not as simple as you think.
Well, if you think celebrities are really happy, please read this article and try once to step into their shoes. You will be more sympathetic to their efforts, suffering, and restraint.
<<< See More >>> Knowlege About Minor Arcana in Tarot